LIVING spaces THAT IMMERSE you
While a classic, Art Moderne-inspired industrial charm rules the outside, the modern materiality, textures and tones of the interiors make the experience of coming home one than gradually softens, drawing you in to a place of sanctuary and relaxation.
STUDIO & 1 BEDROOM apartments for sale from £725,000
Whether your weekday pied-a-terre or 7-day residence on the cusp of The City and Shoreditch, light the way for the future of living in the capital.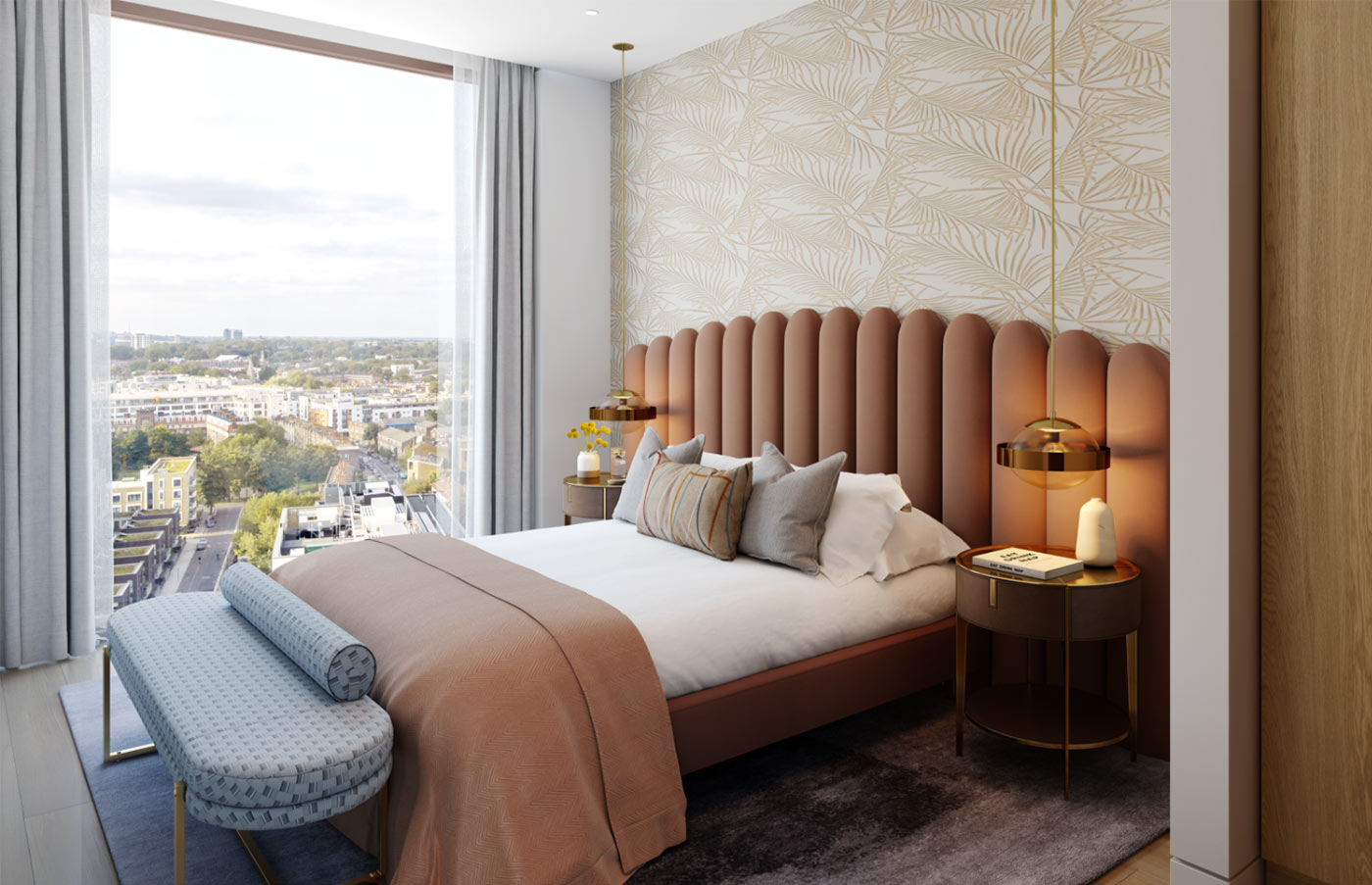 OUTSIDE SPACE to RELAX and UNWIND
Wide, floor-to-ceiling windows and open-aspect views from the balconies and winter gardens minimise the separation of indoors and out, making you feel a close connection with what's outside.
2 BEDROOM apartments for sale from £1,050,000
Perhaps you're after more space, or a more a comfortable working-from-home environment? Discover spacious, inspiring interiors that make you light up every time you arrive home.
Beautifully
DESIGNED
Luxurious bathrooms honed by a harmony of minimalism and intricate detailing. Marbled walls smooth to the touch; soft floor tiles with under-floor-heating warm underfoot.
HOLDING YOUR
GAZE, CATCHING
THE LIGHT
3 BEDROOM apartments for sale from £3,275,000
More space for entertaining, hosting and making the most of living at the heart of London's most exciting neighbourhood. A shining new example of Old Street living.
Please note, pricing is correct at the time of publish. Please speak to our Sales Team for more information.
Carefully CHOSEN MATERIALS and FINISHES
The Arc's living spaces harness the soft movement of light to create moments of complete immersion, light and space artfully combined to make you feel a deeper resonance with where you live; where you call home.
This spectrum of light and colour guides those who live here along new paths of discovery, heightening their senses. The intricate interior aesthetic is composed of cool stones, soft woods and beautifully finished fixtures and fittings, conjuring the subtle interplay of light and materiality that brings each space to life.
FLOORPLANS
The Arc is home to a collection of studio, one, two & three bedroom residences, beautifully furnished by the award-winning Bowler James Brindley. Whether you're in search of a weekday base within a short walk of your office, in need of extra space to make working from home more comfortable or seeking a sense of luxury unlike anywhere else in the city, each apartment type offers a unique residential experience. Discover a new way of living in the capital.
To view the floorplans, please click below and our Sales Team will be in touch shortly.
Please note, all floorplans are indicative - please enquire for information on specific units.